Okay - back to tits and monsters ... monsters first. The latest on California politics and government:
California Republican Party Chairman Ron Nehring has denounced the two racially insensitive materials produced by Republican groups in Sacramento and San Bernardino County this week, calling the anti-Barack Obama imagery "nothing but divisiveness and hostility."
On Wednesday, The Bee reported the Sacramento Republican Party's Web site linked Sen. Barack Obama to Osama bin Laden and encouraged people to "Waterboard Barack Obama."
The Riverside Press-Enterprise reported today a newsletter from a local GOP women's group depicted Obama "surrounded by a watermelon, ribs and a bucket of fried chicken."
"The California Republican Party vigorously opposes any material of his kind," Nehring said.
Capitol Alert has reported more on the materials here.
Check out Nehring's full statement on the flip.
---
On Wednesday, The Bee reported the Sacramento County Republican Party Web site had material linking Sen. Barack Obama to Osama bin Laden and encouraging people to "Waterboard Barack Obama."
The controversial graphics quickly went national with Fox News picking up the story and plastering it on the front of their popular Web site.
"I'm aware of the content," said county party chairman Craig MacGlashan. "Some people find it offensive, others do not. I cannot comment on how people interpret things."

He later backtracked on Wednesday, issuing a press release saying, "Let's face it, I screwed up."
But before the fire of the racially insensitive material fire could die down, the Riverside Press-Enterprise reports today on another racially insensitive GOP flier from the Chaffey Community Republican Women.
The latest newsletter by an Inland Republican women's group depicts Democratic presidential candidate Barack Obama surrounded by a watermelon, ribs and a bucket of fried chicken, prompting outrage in political circles.
Continue reading
Another controversial California GOP attack on Obama
.
---
Taking credit for this hate filled site (http://www.sacramentorepublicans.org) and its clearly vile racist content was county party chairman Craig MacGlashan – husband of Sacramento County Supervisor Roberta MacGlashan. (

Both below

)
---
Sacramento GOP Chair Posts Hateful Website Materials Against Obama
The face you see at right is the face of hate. This is Craig S. MacGlashan, Sacramento attorney and chair of the Sacramento County Republican Party in Northern California. MacGlashan has taken credit for posting anti-Obama materials on the county GOP website including a call to "Waterboard Barack Obama" and a statement equating Obama with terrorist leader Osama bin Laden. MacGlashan removed the materials Tuesday in the face of sharp criticism from Republicans as well as Democrats, but has refused to apologize or acknowledge that they might legitimately be considered offensive. The materials themselves are preserved for viewing at the Sacramento Bee.
MacGlashan's call to "Waterboard Barack Obama" is probably the most vicious among other hate materials posted to the Sacramento Republicans website, and could reasonably be read as a call to violence against Obama. MacGlashan's comparison of Obama to bin Laden ("The only difference between Obama and Osama is B.S.") is also quite repugnant, and echoes recent attempts such as that of Virginia GOP chair Jeff Frederick to link Obama with terrorists. Also included on the website was a warning that voters should "be afraid, be very afraid" of Obama, likewise echoing the intensified fear-mongering of the national Republican campaign. Other materials included the suggestion that Obama is the candidate of choice for extremists and terrorists around the world and attacks on Obama's wife Michelle. Before removing the materials, MacGlashan told the Sacramento Bee: "I'm aware of the content.... Some people find it offensive, others do not. I cannot comment on how people interpret things."
California Republicans including Governor Arnold Schwarzenegger have taken issue with the materials MacGlashan posted to the Sacramento Republicans website. "In the governor's view, it's completely and totally inappropriate," said Schwarzenegger spokeswoman Julie Soderlund. The appearance of materials such as these in Sacramento seems particularly inflammatory in view of recent vandal attacks on pro-Obama political displays in the Sacramento area. Hate-filled graffiti spray-painted Monday over an Obama display on a fence at Fair Oaks Boulevard and Garfield Avenue in Sacramento included "KKK" and "White Power" in addition to other racial epithets and obscenities (Sacramento Bee 1, Sacramento Bee 2). The home of Sacramento Democratic Party chair Greg Larkins was also recently vandalized (News10). MacGlashan has condemned acts of vandalism such as these, though his condemnations now ring somewhat hollow in view of his own expressions of anti-Obama hate online.
Craig MacGlashan has failed to adequately explain or apologize for his actions and should be pressed to do so. He also deserves to be fully unmasked in public as the hypocrite and hate-monger he obviously is. MacGlashan is an attorney with the Sacramento law firm of Nageley, Meredith, and Miller (8001 Folsom Boulevard, Suite 100, Sacramento CA 95826). The firm can can be contacted by telephone at (916) 386-8282 or by e-mail at mail@NMLawFirm.com. MacGlashan may be directly contacted for comment by telephone at the same number or by e-mail at cmacglashan@nmlawfirm.com. MacGlashan sits also on the board of directors of the Saramento Valley Lincoln Club, a conservative political action committee, and is married to Sacramento County Supervisor Roberta MacGlashan.
Yeah, because only a wheatgrass-and-patchouli-farting Californian would think think that "HAMAS" over a picture of Obama next to Bin Laden along with a command to "WATERBOARD BARACK OBAMA" is racist.
California Uber Alles indeed.
---
GOP Site Removes Call to Torture Obama
Last Update: 10/20 11:55 am
Image Taken from Sacramento County Republican Web Site: Courtesy the Sacramento Bee
SACRAMENTO, Calif. – GOP party leaders in Sacramento County took down offensive material on their official party Web site that linked Sen. Barack Obama to Osama bin Laden and encouraged torture of the Illinois senator, the Sacramento Bee reported Wednesday.
California Gov. Arnold Schwarzenegger had pushed the party to try to broaden its appeal, but ""In the governor's view, (the content was) completely and totally inappropriate," a Schwarzenegger spokeswoman was quoted in the Bee as saying.
The paper said Sacramento County party chairman
Craig MacGlashan
took credit for and defending the site and its content, "I'm aware of the content," he said. "Some people find it offensive, others do not. I cannot comment on how people interpret things."
The site reportedly stated as fact several claims popular in chain E-mails about Obama's patriotism and personal history that have since been verified false. One graphic also said "The only difference between Obama and Osama is BS," and to "Waterboard Obama."
Waterboarding is a controversial interrogation technique, considered torture by many, in which a person is laid on their back with their head inclined downward. Water is poured over the person's head and breathing passages, eliciting a drowning effect. The process can cause severe pain, suffocation and death.
None of the controversial material was visible on the party's site by Thursday morning.
---
Johnny California
:
Gallery of Anti-Obama Racist Horrors
Sacramento GOP chair Craig MacGlashan still has not made any public apology or acknowledgment that he was wrong to post the racist garbage on the front of the Sacramento GOP website. I guess he feels he doesn't need to after McCain's defense of the racist ignoramuses "true patriots" who turn up at the McCain/Palin Nuremberg rallies campaign events.
I woke up this morning wondering how people were making money on all this race-baiting. I did a quick perusal of the McCain/Palin campaign gear for sale on the internet. The results were a bummer.
Not only was there the usual awful racist greatest-hits, but also a stunning amount of blatantly anti-Muslim merchandise. It wasn't like I was mining underground white power websites, this was all from a Google search of "McCain Palin Merchandise." All of this crap is for sale on mainstream conservative websites and blogs. This is just a fraction of the stuff I found. Warning, it's really depressing:
One of the few grown-ups left in the GOP needs to put a stop to this "Muslim=terrorist" dance-craze that has taken over the McCain campaign. McCain is too tired and disoriented to do it, Palin certainly won't do it - she knows that race baiting is her ticket to wealth and fame. Somebody needs to step up. Gov. Schwarzenegger? Sen. Hagel? Sen. Lugar? Sen. Specter?, President Bush XLI? Anyone? Helllloooo!!! There is some seriously toxic shit festering and it will last far beyond the election unless somebody sends these ghouls back to the netherworld.
Of course it would be great if Obama would say "I'm not a Muslim, but so what if I was?" but we all know he can't do that until after he wins re-election in 2012 (which sucks, but it's reality). We need an old-school style Republican to get up and take a stand.
---
Ann Hawly
: Cost of a Vice Presidential Wardrobe
(Getty Images)
KANSAS CITY, Mo. - According to www. politico.com, the committee spent more than $75,000 for Palin's outfits during one shopping trip to Nieman Marcus in Minneapolis.
And $49,000 from two Saks Fifth Avenue stores.
It's also reporting more than $4,000 were spent on Palin's hair and makeup.
The spending was outlined in the RNC's September financial disclosure report.
The McCain campaign decried the report and says the clothing will go to a charitable purpose after the campaign.
Politico.com did not report if Michelle Obama has or how much she's recieved for her wardrobe.
---
Rethinking the American Electorate after an Obama Victory
We are on the cusp of a very special moment in the US. Barring extremely unusual or dramatically unforeseen circumstances, we are less than two weeks away from a great day for the United States as we definitively close the book on the dishonesty, incompetence, belligerence and ignorance which has characterized the Bush administration. Election Day will not just mean the end of almost a decade of dysfunctional Republican governance, but will also show that Americans are ready and anxious for progressive and thoughtful leadership.
November 4th will also be a great day for democracy as millions of people will join together and through the simple act of voting change their country and the world unequivocally and for the better. The world has rarely seen the people of any democracy rise up peacefully and send such a clear message. All those who don't believe that democracy can work or that voters are only driven by their baser instincts will have to wrestle with the message the people of our country will send on Election Day.
It ain't, as the famous American philosopher Lawrence Berra would say, over until its over, but if I may continue the baseball allusion, we are now up by a few runs with one out in the 9th and have Mariano Rivera on the mound. I recognize that, even the great Rivera blows a save every now and then and than in order to ensure victory we all have to continue to work, volunteer and, of course, vote, but having said that, I am going to address some of the often overlooked issues which an Obama victory would raise.
One of the great things about an Obama victory is that it will force a lot of people to rethink a lot of things. People outside the US who have bought into the appealingly reductive anti-Americanism rhetoric of recent years, will have to rethink some of their basic assumptions about our country. This will be particularly true among those on the European left who may want to stop and ask themselves what it tells them about the US, and their own countries, that somebody like Barack Obama will be our leader. Others in Europe and elsewhere who perhaps pay less attention to the US will have to rethink their view of the US as a conservative country which likes to elect cowboys and bubbas, as we have in recent years.
Right wingers in the US will have to revisit their assumptions about the inherent racism and conservatism of the American people as well as the power of wedge issues to divide people and lead them to vote on their fears. Emphasizing bizarre issues such as Obama's acquaintance with Bill Ayers, or calling Obama a socialist because of his notion that tax policy should not simply redistribute wealth upwards, failed to influence more than a few voter this time. This should suggest to the operatives of the right wing that they their cynical understanding of America can be trumped by a more affirming and progressive sentiment in the electorate.
It is, however, the American left which will have to do the most intriguing and challenging rethinking of basic assumptions when Obama wins. For years now a central piece of the progressive worldview is that progressives are enlightened Americans in a sea of their ignorant, bigoted and narrow-minded compatriots. If you don't believe my assertion, see how many times in the comments section of a progressive blog, Americans voters are referred to as ignorant or uninformed, or eavesdrop at any progressive coffee shop or other hangout. Opposition to progressive causes is often explained away by saying that Americans are bigots, or somehow stupid. This demonstrates an ugly contempt for voters, and in fact for democracy, that should have no place in progressive politics.
Nonetheless, this feeling of specialness is a central part of progressive identity for many. For example, the tone often used to express disbelief that Obama could win, particularly early in this campaign, was often a mixture of anger with racism and a sense of self-righteousness from the speaker for being above that racism.
November 4th will almost certainly show these beliefs to be the nonsense that they are. After November 4th, whenever somebody belittles the intelligence or tolerance of the American voter the proper response will be "What about when we elected Barack Obama?" I hope for many this will be understood to be a sign that American voters can be more progressive, enlightened and thoughtful than had previously been believed. Obama will win because willingness to vote for somebody who looks different, and whose name sounds unusual, simply because he is the best candidate, is no longer the province of elites or an educated minority. This may cause progressives to rethink much of what they thought they knew about America, but it seems a small price to pay for an Obama presidency.
---
Jon Stewart Clarifies Palin Remarks, Expands To 'F%ck All Y'All'
Earlier this week, The Daily Show host Jon Stewart, performing at Northeastern University in Boston, criticized Governor and vice-presidential candidate Sarah Palin for making divisive remarks, saying, "She said that small towns, that's the part of the country she really likes going to because that's the pro-America part of the country. You know, I just want to say to her, just very quickly: fuck you." Since then, a few more hobos hopped aboard the hate-America bandwagon -- Nancy Pfotenhauer insisted that Northern Virginia was not part of a "real Virginia" (despite being the economic driver of the entire state), and Michelle Bachmann (who is basically a nonsense-spewing twit whose electoral success is among the world's most enduring mysteries) went on Hardball to call for a Congress-wide witch hunt for people who didn't measure up to her standard of patriotism.
Early in the show, Stewart lambasted the general divisive sentiment that pits small towns against big cities, alluding to the fact that 9/11's "ground zero" happened to be godless and elite New York City and "Communist Country/Fake Virginia" Arlington County. But at the end of the show, Stewart went back to reference his remarks at Northeastern, to make his point more broadly.
"We're all a little chafed here about this whole 'some parts of the country are real and American' and other parts are not. This weekend I was performing at Northeastern and I just read the statement that Sarah Palin had made about the 'pro-American' parts of the country and I...in response to that, I think I might have said, you know, 'Fuck you!' That's just my way of saying that I think that's a profanity to say, and I was answering with a profanity. But it's not really fair, and it makes it seem like I'm just addressing Governor Palin about this, and I'm not, it's just this whole entire theme that there's more American areas, or some people love the country, some people don't. So what I meant to say is, 'Fuck all y'all.'"
Here's (William and Mary graduate) Stewart's response to Nancy Pfotenhauer:
---
Anti-ACORN Messages Threaten Staff and Obama (AUDIO)
Against a backdrop of GOP-backed allegations that it is involved in voter registration fraud, the activist ACORN group has been targeted with emails and voicemails threatening its staff as well as Democratic presidential candidate Barack Obama.
One of the aggressive messages, secured by HuffPost's OffTheBus, says that "all the ni**ers," including Obama, are going to get "assassinated" and "hung."
The threats come at a time when the McCain-Palin campaign has been publicly linking the non-profit Association of Community Organizations for Reform Now directly to the Obama campaign while suggesting the group is engaged in a coordinated effort to register ineligible voters.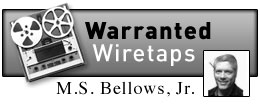 In addition to the verbal threats and racially offensive messages, ACORN offices in two cities were recently vandalized, and a 58 year old Obama campaign volunteer wrongly assumed to be associated with the group was assaulted Saturday.
In a conference call with reporters Monday, ACORN spokesman Brian Kettenring said numerous employees of the group nationwide have started receiving threatening telephone calls, voicemails and emails and described the intimidation as "a byproduct of [the Republican] voter suppression campaign" and "what happens when you pursue the politics of fear as your electoral strategy":

In a followup interview Tuesday, Kettenring indicated that ACORN's attorneys had spoken with the U.S. Department of Justice about the threats, and are in the process of gathering evidence from all of ACORN's offices nationwide to give to the D.O.J. F.B.I. agents in Cincinnati and Cleveland contacted Tuesday had not been made aware of the problem, and the central D.O.J. press office, to which my calls were directed, declined to answer any questions directly and instead asked me Tuesday to submit my questions by email. Laura Sweeney, the D.O.J. spokesperson designated to answer all press calls concerning ACORN, including both those related to allegations of voter registration irregularities and, apparently, these new concerns about threats against ACORN, did not respond to two emails sent several hours apart on Tuesday.
Nathan Henderson-James of Citizens' Services Inc., a political consulting firm working with ACORN, provided OffTheBus with examples of the voicemails, collected, he said, directly from ACORN's internal voicemail system. Kettenring also vouched for the voicemails' authenticity. The messages, which Henderson-James indicated were left for ACORN employees in Ohio and Rhode Island, range from people expressing anger to others using harsh racial epithets and threatening the safety of ACORN employees and of Obama. The audio has been edited for content and to remove some callers' identifying information.
Caution: the following contains extremely violent and offensive language:

Henderson-James also provided reporters with examples of emails sent to ACORN employees since the Republican barrage of allegations began. In one, an ACORN manager in Ohio is told that she is "going to have her life ended."
Another refers to "corrupt ni**er Muslims." A third, with the subject line "You blue gums," says, "You blue gums are not going to steal the election. All of you porch monkeys need to go back to Africa."
ACORN, a membership organization, works largely in lower-income and minority communities but engages in outreach to all demographics, including white, African-American, Hispanic, elderly, and college student groups.
Kettenring said ACORN has asked the McCain campaign to take steps to reduce the threats of violence but that the campaign has not yet responded to that request.
Bob Bauer, Barack Obama's top campaign lawyer, said in a conference call Monday that Republican efforts to "provoke unjustified rage among McCain-Palin supporters" were "demagogic and reckless and potentially dangerous," but expressed optimism that the steps being taken by the Obama campaign and elections officials to ensure a fair election would prevent any violence:

ACORN, which submitted over 1.3 million new voter registrations nationwide this year, is at the center of several politically volatile investigations, including a U.S. Attorney-spearheaded raid on its Nevada headquarters and an F.B.I. investigation that has raised the specter of political manipulation of the Department of Justice. ACORN also has been the target of increasing attacks by the G.O.P. and its surrogates, including fraud claims by John McCain and Sarah Palin themselves, over fifty emails and twenty press conference calls by the McCain campaign and top Republican officials, several hundred negative mentions by Fox News and other media outlets, and Congressional testimony about "vote fraud" by the spokesman for a group that has nothing to do with election issues but rather advocates for predatory mortgage lenders (which ACORN has been effective at opposing).
On Monday and Tuesday, the McCain campaign issued the first of what it said would be daily press releases attempting to tie the group to Democratic presidential nominee Barack Obama. The Republican National Committee also conducted several press conference calls Monday and Tuesday to make additional allegations of fraud by ACORN.
ACORN denies trying to falsify voter registrations and asserts that any falsified forms were submitted by dishonest employees trying to avoid work. The group also notes that fraudulent registrations seldom are used to cast actual ballots. Independent studies show that cases of actual vote fraud are extremely rare. For example, a report coauthored by the nonpartisan League of Women Voters found only four fraudulent votes out of 9 million cast in Ohio between 2002 and 2004. That report concluded that fraudulent voting was statistically rarer than being hit by lightning. This year, despite claiming widespread fraud, the only evidence Republican officials have been able to point to of fraudulent voting itself is one man whose allegedly ineligible early vote was caught by Ohio authorities last week. Late last week, G.O.P. representatives also claimed to have discovered evidence that 28 primarily Hispanic New Mexico voters had cast illegal votes in this year's primary election, but ACORN representatives on a conference call Monday morning claimed to have made contact with four of those voters, discovering that while all had registered for the first time this year (three were young voters and the fourth was an elderly immigrant who recently became a naturalized citizen), all had cast their votes legally. After learning of ACORN's findings, the RNC appeared to abandon its claim.
Some people, apparently upset by exaggerated news reports and political rhetoric, have become angry enough at ACORN and Obama to threaten -- and even inflict- - violence against ACORN property and personnel and those involved with the Obama campaign, including the candidate himself.
The day after McCain said in the final presidential debate that ACORN "may be perpetrating one of the greatest frauds in voter history" and "destroying the fabric of democracy," ACORN offices in Boston and Seattle were vandalized, and computers the group uses in "get out the vote" efforts were stolen. In Rhode Island, a female ACORN staffer received a telephone call from a man making racial epithets who said he knew what time she got off work, and and on Saturday a 58 year old female Obama canvasser from the Chicago area allegedly was assaulted -- according to one report, grabbed by the neck and struck in the head -- in Wisconsin by a man expressing anger at ACORN.
---
Unchallenged Lies and Unexamined Cliches -- CNN Interview of Sarah Palin by Drew Griffin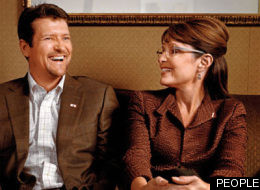 It is no wonder people criticize and revile the mainstream media, especially CNN. Just a few hours ago, CNN showed an interview with Sarah Palin and a CNN reporter, Drew Griffin. Griffin had already sullied his reputation by repeating lies about Obama and Bill Ayers or ACORN, and then CNN chose him to interview Sarah Palin -- in one of only 4 or 5 interviews she has ever given to national media?
In the interview with Palin, Griffin allowed her to openly lie about a number of issues without any interruption or challenge. She claimed Obama had never reached across the aisle to work with Republicans, even though his work with Sen. Dick Lugar on nuclear weapons is well documented. She lied about Obama's tax plan over and over again, saying that he will tax ordinary Americans and small businesses, even though he as clearly stated he will not do that.
Most of her answers revealed her proclivity to jumble multiple talking points into a single sentence, never pausing long enough to think (or "blink"), and never providing any specifics about what either she or McCain would do -- on Day One or any day. Her responses were an amazing collage of cliches. A true Saturday night parody happening in prime time. Drew Griffin just sat there, smiling and feeding her the easy questions.
The most quoted part of her interview will be her so-called apology for her remarks about "real America" being small towns. That remark has drawn strong rebuke from both Democrats and Republicans. Or her mischaracterization of what Joe Biden said about a potential international crisis. When will the mainstream media challenge this? Drew Griffin only asked her if her message was being "trapped" in media reporting.
I have tried to figure out if she has any sense of irony at all -- when she speaks of Obama's inexperience (as if being Mayor of Wasilla, which we now know from the Daily Show has almost no responsibilities whatsoever, except to sign checks and meet with staff once a week! ) Or when she outright lies about Obama's policies, even though she must know she is not telling the truth. Is there no voice in the back of her head that says, "Come on, now. It's not completely true?"
But what is most disgraceful about this interview is the flaccid and uncritical role of the interviewer -- Drew Griffin. How can he call himself a journalist? And how can CNN put this interview on the air and brag about it? Was there no other journalist at CNN who the Palin camp would approve? And was that how Griffin was chosen -- by the McCain campaign? What a disgrace!
Here's the transcript of the interview.
---
Why this Election Actually is About Defining the "Real America"
Sarah Palin is right about one thing: this election is in fact a battle between the "real America" and a pretender. But it's not quite the battle she imagines. Palin couldn't be more wrong when she asserts that one group of Americans is more "American" than another -- or when she implies that "real Americans" favor division and fear, or the right of one person to "make it" at the expense of his neighbors. And her soul mate Congresswoman Michele Bachmann (MN-6th) was downright frightening when she called on the media to root out "anti-Americans" -- whoever they may be.
Division and fear are not American values. In fact the "real" American values are the traditional progressive values that have defined the soul of America from the moment that Thomas Jefferson crafted the words of the Declaration of Independence.

In the election thirteen days from now, Americans will make a choice of leaders. But they will also determine whether those traditional progressive American values will replace the radical conservatism that has usurped their position as the defining frame of American politics.

From 1932 until the mid 1970s (with some aberrations) progressive values generally defined right and wrong in American politics.
But since the mid 1970s the radical conservatives have defined the values at the center of the political dialogue and progressives have been on the ideological defensive. Even during the Clinton years, conservatives controlled the broad value frame for the nation's political debate.
The Clinton presidency provided major pushback and achieved important successes -- but only in the face of the dominant conservative values. When Clinton was President, at least there were two teams on the ideological field. But even then, Progressives always played the role of the underdog.
In 13 days, that could change.
What are traditional progressive values? Here are some examples.
Unity vs. Division. John McCain and Sarah Palin have explicitly attempted to divide America between "real Americans" and everyone else. McCain's entire campaign is now premised on the argument that Obama is "not like you". "Watch out," say the chain-letter-emails, "he's a Muslim". Of course that's a lie -- Obama is a devout Christian. But as General Colin Powell pointed out on last Sunday's Meet the Press: so what if he were a Muslim. In America every kid -- whether he is Christian, or Jewish, or Muslim - or like Thomas Jefferson a Deist -- has the right to aspire to be President. And the reason is simple. The foundational premise of America is that it is the land of opportunity for everyone. It is all about unity. We are ALL Americans.
Obama's introduction to the nation was his 2004 Democratic convention speech where he said: There is no red America or blue America -- only the United States of America.
Hope vs. Fear. Traditional progressive American values celebrate hope - not its opposite, fear. Roosevelt affirmed this belief in his first inaugural address: So, first of all, let me assert my firm belief that the only thing we have to fear is fear itself -- nameless, unreasoning, unjustified terror which paralyzes needed efforts to convert retreat into advance.
For eight years the Bush Administration has generated an orgy of fear -- fear of terrorism; fear of people who are "un-American"; fear of "defeat". McCain's campaign has picked up the drum beat and done everything it can to get people to fear that Obama will withdraw our troops in "defeat"; is "associated with Terrorists" -- that he hangs out with people we should fear. Fear and division go hand in hand.
The right feeds off of fear because it is paralyzing -- and distracting. It allows small elites to dominate everyone else by making them afraid of each other. It helps people ignore that all of the last eight year's economic growth (such as it is) has been appropriated by two percent of the population.
From the beginning, the entire Obama campaign has been built on the belief that hope trumps fear -- that people are hungry for hope and optimism and possibility -- that hope is empowering.
People are not "economic inputs"; they are the point of the economy. Traditional progressive values understand that people are not commodities. Progressives believe that you don't set someone's wages entirely through supply and demand like corn and beans. We believe that every human deserves a living wage that allows him or her to live in dignity. People are not "economic inputs"; they are the point of the economy.
That's why traditional progressive values stand for a bottom up, not top down economy. For McCain and Palin that's "socialism". So it appears is the progressive income tax -- but not, it seems, the partial nationalization of our biggest banks.
In Wealth and Democracy: A Political History of the American Rich, Kevin Phillips summarizes his case against "trickle-down economics."
He argues that the economic history of the 20th century demonstrates that economic growth happens from the bottom up, not the top down. He points out that:
• From 1933 to the early 1970s, real disposable income increased by over 130% for average Americans. Gross domestic product grew virtually continuously. That growth occurred on the strength of a broader and broader distribution of wealth and income -- more consumers who could buy products. This was the same time when hundreds of new protections for average Americans were passed by our Congress -- Social Security, Medicare, the Wagner Act that allowed serious labor organizing, and the minimum wage. 1968 marked the century's peak of purchasing power for the federal minimum wage.
• During the same period, the percentage of wealth on the top 1% of the population shrunk from a high in 1929 -- the year of the stock market crash -- to a low in 1976.
• Since the early 1970s, the percentage of wealth on the top 1% has once again skyrocketed to 1929 levels -- all as part of the new "supply side" philosophy that claimed that the increased wealth of a few would "trickle down" to everyone else.
• But today, the median income of the typical American family is right now almost the same as it was in 1969.
McCain and Palin stand squarely in the radical conservative Bush "trickle down tradition". The choice could not be clearer.
We're All in This Together -- Not All in This Alone. This best sums up the difference in world view represented by the McCain-Obama electoral battle. It appears in the contrast between McCain's proposal to privatize Social Security and Obama's commitment to guaranteed benefits. You can see it in the difference between the McCain health care plan that puts individuals at the mercy of private health insurance companies, and Obama's plan that begins with the premise that health care is human right.
The decision voters face November 4th is in fact a choice of what will be the "real America". It is a decision about the vision and values that define what America will be in the future.
Barack Obama understands that society is not a zero sum game. He understands that you don't have to be poor for me to by rich; that you don't have to be sick for me to be healthy; that by giving every child a good education, the growing store of human knowledge will make all of us smarter.
In his 2004 Democratic Convention speech he put it this way:


.....it's not enough for just some of us to prosper -- for alongside our famous individualism, there's another ingredient in the American saga, a belief that we're all connected as one people. If there is a child on the south side of Chicago who can't read, that matters to me, even if it's not my child. If there is a senior citizen somewhere who can't pay for their prescription drugs, and having to choose between medicine and the rent, that makes my life poorer, even if it's not my grandparent. If there's an Arab-American family being rounded up without benefit of an attorney or due process, that threatens my civil liberties.


It is that fundamental belief -- It is that fundamental belief: I am my brother's keeper, I am my sister's keeper, that makes this country work. It's what allows us to pursue our individual dreams and yet still come together as one American family.
E pluribus unum: "Out of many, one."
That is not the vision of, George Bush, John McCain, or Sarah Palin. But it is the vision that has always defined what is best in America. On November 4th, we have the opportunity make it the American vision once again.
Robert Creamer is a long time political organizer and strategist and author of the recent book: Stand Up Straight. How Progressives Can Win, available on Amazon.com.
---
AFL-CIO Secretary Treasurer Richard Trumka blasts racism and underlines why workers should vote Obama in 2008. Excerpt of speech given at Steelworkers convention July 1, 2008, sponsored by USW President Leo Gerard. FABULOUS! Entire speech at http://www.usw.org/multimedia/video

Mr. Trumka formerly served as president of the United Mine Workers of America.
---
GOP Campaign Official: Obama's Ground Game So Much Better "It's Scary"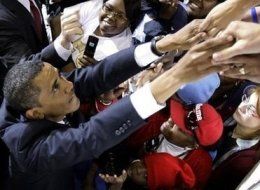 When your adversaries are praising you, you must be doing something right.
Listen to this from one top Republican campaign official who says Barack Obama's ground game is unlike anything we've ever seen before:
"This is the greatest ground game they've ever put together," he told ABC News on the condition of anonymity. "It's scary."
He said Obama holds a considerable ground game advantage over McCain and suggests the Democratic nominee has hundreds of paid staffers in each state.
---
Odd nonsense ...