GURU: GETTING OVER OVERHANGING TREES, LET THE

PP

GURU RAPE THE FOREST!!
It was in the summer of 1978, when the

PP

Guru

first laid his perfunctory all seeing eye orbs and picked up a cassette copy of Yes Tales from Topographic Oceans while he was his spending pre-high school summer vacation at Laguna Beach, California. Yes, it's hard to believe that once upon a time that the

PP

Guru

was once a teen age Orange County fledging, living the surf life- but he wasn't back himself into a Beach Boy corner and pluck his guitar to the tuning fork of Good Vibrations or some other nonsense. The

PP

Guru

saw the 'pink' cassette at a place called The Record Shed, that was somewhere along the Pacific Coast Highway- not too far from a bookstore named after Ray Bradbury's most famous book, Fahrenheit 411. So once the

PP

Guru

plunked down his $1.99, he made his way up to one of his aunt's cottage (another PP guru aunt lived out in New Saigon aka Westminister, CA) and probably didn't emerge from the guest room for days on end with nothing but Marlbro Reds and a cassette player.
The

PP

Guru

had never heard anything like this, before, but he doesn't necessary remember if that was a good thing or a bad thing.
On January 9, 1974 - three days shy of the

PP

Guru's

tenth birthday, Yes had probably released their most ambigious project yet- some heralded by the die hard fans a instant masterpiece- others such as critic and record shop keepers derided it as complete garbage and declared that it was going to ruin their careers and their album sales. Fortunely that last bit of bad karma turned out to be unsubstantiated, as Yes' double album opus,

Tales From Topographic Oceans

went soaring to the American charts to number 1 - without the release of a hit single. In fact, even though the band released a double album- the grooves could only fit one song per side.

What? One song on one side of a record?

What gives,

PP

Guru

? Enlighten us. We're so pacified on kiddie porn music like Britney Spears, Mariah Carey, or Jay Z or something - how could they rip off people back then with a double album with nothing but four songs?

Well little atom ant acolytes- the answer is real simple.

Each song was a little over twenty-minutes long.

That means that you could put on one of these songs on in your portable CD player at work - leave your desk to go out to lunch and when you come back: the song will just be finishing up. That's a good way to establish a good employee/employer working releationship, don't you think?

The bulk of the material on

Tales from Topographic Oceans

stemmed from singer Jon Anderson's acquisition of a new age book called the

Autobiography of a Yogi by Paramahansa Yogananda - another religious charalatan who could very well have been the predecessor to L. Ron Hubbard's scam tactics. He also bilked money from naive people to pay him all sorts of money by setting up bogus retreats on the shores of California beaches called the Self Realization of Fellowship. Nevertheless Anderson found some merit to Yogananda's method of astral traveling physics and spirit channeling that he and guitarist Steve Howe wrote under candle lit sessions a four part movement built around the Schastic scriptures covering various aspects of religion and life.

The band itself was looking to extend its musciality, and they branched into other areas on this double album: witness Anderson monotonic gregorian chanting opening the title track,

The Revealing Science of God - Dance of the Dawn

(now that's one scary title for a rock n' roll song - as the

PP

Guru

would attest) before the rest of the band chimes in as keyboardist Rick Wakeman lets a repetive motif loose with his minimoog. Alan White and Chris Squire were headed in rhythmic and percussive terroritories never heard before on vinyl as they to conjure tribal spirits on both

The Ancient (Giants under the Sun)

and

Ritual Nous Sommes Du Soleil

. However it was the quasi-philosophical lyrics and the pretenious direction that the band seemed to be headed that made Wakeman want to take a powder. Wakeman got so disillusioned with the tour and the music that Wakeman took to eating curry as a joke on stage in order to piss off Steve Howe during his guitar solos (listen for Howe reprising a few themes from

Close to the Edge

on

Ritual

) while hiding behind Roger and Martyn Dean's specially designed craftwork. Also Wakeman was binging on the side with Newcastle's Ale and trying to drink for England's entire football (soccer- not the gay tag team stuff you see on Monday nights out here) league at the time. Much to the rest of the band's chagrin, Wakeman, on his twenty-fifth birthday left the band in a huff and concentrated on his ever increasingly popular solo career. Rick Wakeman had a well respected record contract with A & M records where he delievered such stellular selling classics such as the

Six Wives of Henry the VII

(which was another album that the PP Guru inherited from one of his aunts because she didn't like it) and

Journey to the Center of the Earth

which proved too taxing for Wakeman to take on the road with him an entire orchestra and a band leading him to have an early heart attack later that year.

Maestro Jon A would have to find a replacement to tickle the electronic ivories. More on that tomorrow.

The

PP

Guru

has mostly mixed feeling about the Tales of Topographic Oceans. He feels that it's the closest thing that he will ever have to a religious experience even though that most of the religion that is explored here has been proven false or misguided, so to speak. Like he said before in the opening paragraph- he never heard of it when he was ten or so years old- it wouldn't come into his life until four and a half years later. The best that the

PP

Guru

can remember about winter and spring of 1974 is playing with his mego action figures of Planet of the Apes and watching Star Trek reruns (back when it was really a cult phenomenon) and reading shitloads of Doc Savage and Shadow reprint paperbacks.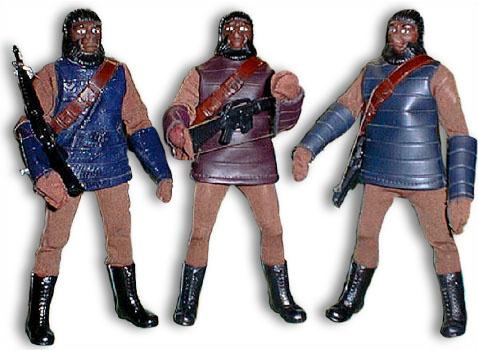 But ever since that summer of 1978, the PP Guru eventually made his way back to New Jersey land and tried to impress a girlfriend at the time (named Diane?) and used to play it to their make out sessions. The girl, not really appreciating it (had a low IQ of what popular music existed back in the day), ripped the tape right out of the machine and it unthreaded all over the place - so the PP Guru couldn't thread the tape back into the cassette, so he had to take it to a specialist who was working in the back of a furniture closet without a license to see if he could fix it. He said it was a lost cause. So the PP Guru had to go on with life without it for the next ten years or so.


WAY FUCKING BETTER
THAN XEMU THOUGH

Until he met an older woman in San Diego of whom he found out bought into this fake Self Realization Fellowship. The PP Guru told her that he had heard of this book through listening to this Yes album- so she went out and bought the PP Guru a copy for his birthday. Upon reading it, he was quite stunned to find where Anderson drew up these weird words in the track of 'Ancient- Giants under the Sun' such like Ah Kin, Naytheet, and Gunes Grian. It was all footnoted. The PP Guru loaned her the album. Then we fondled each other under the tunics and thus, great harmonic convergence was born. But then she backstabbed the PP Guru and got under his irritable prayer drum skin and got under the tunics of another SRF devotee and the PP Guru took the stupid book and burned it.

Tales From Topographic Oceans

- it's a piece of music that has the ability to send off the

PP

Guru

into a primordial rage at any given time. As chronicled through prehistoric cave pictures to: ~ Coat
————————————
Tales From Topographic Oceans

Tales From Topographic Oceans
is a
double album
by
British
progressive rock
band
Yes
released on
Atlantic Records
in December
1973
(and early
January
1974
in North America).
Tales From Topographic Oceans is the most controversial of Yes' albums - indeed, one of the most controversial of all time - and a major departure from Close to the Edge, their previous release. In critical terms the record is often regarded as the point where the positive reception built up by Yes' previous three studio albums declined (according to some, dramatically), although the album itself sold well, reaching #1 in the UK album charts and the US Top 10. Many felt that this concept album lacked enough material for its playing time (it was inspired by a single footnote in Paramahansa Yogananda's book Autobiography of a Yogi which vocalist Jon Anderson had read).
The album was famously disliked by Yes' keyboard player Rick Wakeman, who left the band following its release. Shortly before this he had famously eaten a take-away curry on stage whilst the band were performing the work in order to show his disdain for it. He did, however, rejoin Yes in 1977 for their album Going For The One. Conversely, this happens to be Alan White's first studio album with Yes.
Although supporters argue that Tales From Topographic Oceans does have many beautiful moments that reward repeated listenings, the album is often held up as an example of all that is felt by many to be wrong with 1970s progressive rock. It has been described by some reviewers as directionless, pretentious, and self-indulgent. A couple of years down the line, the album was often referred to in a derogatory manner by several of the punk rock bands that emerged at least partly as a reaction to what was perceived as the out-of-touch and atrophied nature of much 'dinosaur' rock music at that time. Whatever the consensus is, Tales From Topographic Oceans's unconventional nature truly challenged their audience (and continues to), and separated the true believer from the casual fan.
Track listing
All songs: Words by Jon Anderson/Steve Howe;
Music by Jon Anderson/Chris Squire/Steve Howe/Rick Wakeman/Alan White, except where noted.
"The Revealing Science of God (Dance of the Dawn)" - 22:22

2003 Rhino remaster includes two minute intro that was edited out of the original release at the last minute

"The Remembering (High the Memory)" (Jon Anderson/Chris Squire/Steve Howe/Rick Wakeman/Alan White) - 20:38
"The Ancient (Giants Under the Sun)" - 18:35
"Ritual (Nous Sommes Du Soleil)" - 21:37
Tales From Topographic Oceans (Atlantic 80001) reached #1 in the UK. It also reached #6 in the US during a chart stay of 27 weeks.
Tales From Topographic Oceans was remastered and reissued in 2003 with two bonus tracks, featuring early runthroughs of two of its songs.
Personnel
Sources
Tales From Topographic Oceans, CD booklet essay, Mike Tiano, c.2003
AllMusicGuide.com
"Top Pop Albums 1955-2001", Joel Whitburn, c.2002
————————————
Chatty lad aren't I? This album came out when I was trapped at a private school with
"Jan Brady"
and
"Little Michael"
; It was a hellish place... I was still trying to get pass the 'dry humping stage' of my pathetic love life with "Sharon the ambisexual vegetarian hippy darling" of the strong geek cliche back at Public School. Might explain my intolerance to "blondes." - Sparky