All
Huff
All
The
Time
This
Go
Round
Sparky
Says:

Health-care vote looms as big issue for November elections
Washington Post Staff Writer
Tuesday, March 23, 2010
President Obama scheduled a Tuesday White House signing ceremony for landmark health-care legislation that passed the House on Sunday, as Democrats and Republicans began shifting their focus to November elections that seem certain to become a referendum on the most significant social legislation enacted in half a century.
The Senate prepared to take up final changes to historic health-care legislation that gave Obama the biggest victory of his presidency, with Democrats hoping to complete work late this week. But both sides made it clear Monday that the battle over the package is far from over.
Republicans will make a last push this week to derail the package of amendments to the legislation in the Senate. White House officials said the president will continue to take his case to the country, with a trip Thursday to Iowa standing as the first of what are expected to be repeated appeals to the public to take a fresh look at the health-care overhaul.
As Republicans prepared to campaign on a pledge to try to repeal the legislation, Obama and the Democrats will work to keep voters focused on the new benefits, rather than the size, cost or complexity of the bill.
"The real political battle over health-care reform begins after its passage," said Democratic strategist Chris Kofinis. "We can't let Republicans seize the message advantage here, as they did during last summer's 'tea party' and town hall protests. For Democrats, it means we must take the initiative and aggressively sell this reform to the American people not for a few days, or weeks, but all the way through the election."
Other issues, such as the economy, may loom larger by November than the heated debate that has raged for more than a year over Obama's health-care initiative. But health care will become a proxy, say strategists in both parties, for the continuing debate over whether the Obama era represents a return to bigger and more intrusive government.
One measure of that came in a statement from Indiana Gov. Mitch Daniels (R). Saying the measure will raise taxes and, contrary to projections, add to the national debt, he said: "In a life of optimism about America and its future, this morning I am as discouraged as I can remember being."
Both parties must confront new tests after Congress's action. Democrats must motivate and persuade voters who, for varying reasons, have been turned off by the long debate on Capitol Hill and by the president's policies.
Republicans must show that their dire predictions about the impact of the legislation are real and not just the politics of fear and opposition. Most concede that a strategy that focuses only on repeal and does not acknowledge the need to change the health-care system is unlikely to be a winner.
Obama and party leaders face two challenges. First, they must motivate a Democratic base that for months has been demoralized, lethargic and divided over whether the heath-care legislation lived up to their expectations for change. Second, they need to win back the independent voters who backed them in 2006 and 2008 but shifted sharply to the GOP in the off-year gubernatorial elections in Virginia and New Jersey and the special Senate election in Massachusetts two months ago.
Pollster Peter Hart argued that the first priority, given that midterm elections are often decided by which side is more motivated, should be invigorating the Democratic base.
"Unless they get Democrats interested in this election, they're going to get smoked," he said. "The most important thing for them is to develop interest. I think a 'yes' vote and a Democratic victory helps to change that dynamic."
Hart cited results from a recent NBC News-Wall Street Journal poll showing that, among the most motivated voters, Republicans held a double-digit lead on the question of which party those voters plan to support in House elections in the fall.
Democratic officials said that passage of health-care legislation will give Obama a boost in the eyes of the public. "Part of the test here at the end wasn't this policy or that policy," said White House Chief of Staff Rahm Emanuel. "It was 'Did he have the capacity to deliver?' That question mark around him and the presidency has been answered."
Based on historical evidence, any rise in Obama's approval ratings will have a direct and positive effect on his party's success in the fall elections.
Republicans lost the battle over an health-care overhaul in Congress but still think they hold the high ground politically, especially in districts likely to be competitive this fall.
Public Opinion Strategies, a Republican polling firm, conducted a poll in the districts of 36 Democrats who voted against health-care legislation last November. In 2008, Republican John McCain carried 29 of those districts over Obama. The survey found that 60 percent of those surveyed in those districts opposed the health bill and 35 percent favored it, with nearly half saying they were strongly opposed.
"The intensity against the bill in these districts is stunning," said the firm's Bill McInturff.
White House senior adviser David Axelrod said that, for all Democrats, passage lifts a potential burden in their reelection campaigns.
"If the bill had failed, every one of these candidates who voted for it would have been stuck with a caricature of the bill that would have been potentially politically debilitating," he said, adding, "All these sky-is-falling predictions won't materialize."
In the morning-after analyses, at least one prominent Republican commentator questioned his party's strategy of outright opposition to the health-care bill. David Frum, who was a speechwriter for President George W. Bush, said the debate amounts to the party's "most crushing defeat" in four decades.
Frum went on to argue that Republicans may be overly optimistic about their chances of major gains in November, and said the GOP has only itself to blame for what has happened.
That is a distinctly minority view. "I don't think Republicans have miscalculated," said Carl Forti, a GOP strategist. "They played this extremely well and opposed the bill with success. . . . While every bill may have a few positive things in it, overall this bill is a bad bill, and for the Democrats in GOP-leaning seats, it's going to be a vote that's hung around their neck like Hester Prynne and her scarlet A."
But, said Axelrod: "I think the debate shifts now. The issue for those talking about repeal is whether they're going to look the small-business people in the eye or the children and say this was horrible. I'm happy to have that debate."
---
---
Betcha Ann Coulter wants us to attack Canada now ...
---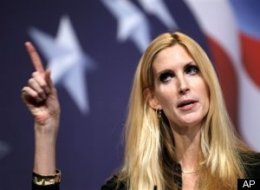 Look at those man hands!
Look at those man hands!
Look at those man hands!
A Canadian university has forewarned Ann Coulter to be mindful of what she says when she speaks on its campus this week.
The National Post reports that University of Ottawa Academic Vice President and Provost Francois Houle e-mailed the controversial pundit on Friday. He wrote:
"Our domestic laws, both provincial and federal, delineate freedom of expression (or "free speech") in a manner that is somewhat different than the approach taken in the United States. I therefore encourage you to educate yourself, if need be, as to what is acceptable in Canada and to do so before your planned visit here."


He continued, "Promoting hatred against any identifiable group would not only be considered inappropriate, but could in fact lead to criminal charges."
Houle also reminded Coulter of the strong Canadian tradition of "restraint, respect and consideration."
In response to Houle's e-mail, Coulter wrote on Big Government that she was "hoping for a fruit basket" from the university -- "not a threat to prosecute."
Coulter's visit also raised the ire of some students on campus. According to Macleans, University of Ottawa students started a "Ban Coulter from Campus" Facebook group and forbade signs advertising the talk from being posted in a main campus building.
Coulter, while known primarily for her barbs aimed at the Middle East, has been critical of Canada. She once said that Canadians "are lucky we allow them to exist on the same continent."
Story continues below
---
---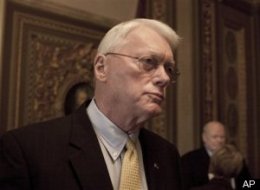 Sen. Jim Bunning, the Kentucky Republican who single-handedly blocked a 30-day extension of the stimulus bill's provisions for enhanced unemployment benefits in February, may get a chance to reprise his spoiler role.
On Tuesday, Senate Democrats plan to ask for unanimous consent for yet another temporary extension. All it takes is one senator to object to prevent the Senate from moving forward without have to go through an onerous and time-consuming parliamentary process.
"I think there's concern that we may be in the same situation we were in before, except we don't have the floor time for fighting back against Republicans," said a Senate Democratic aide.
A bill extending enhanced unemployment benefits for the rest of the year is backed up behind health care reconciliation and a two-week break starting after this week. "Although the Senate passed the yearlong extension, they paid for the tax extenders part of that bill with offsets the House set aside for health care," said Judy Conti, a lobbyist for the National Employment Law Project. "Sen. Reid's office has been very clear that the only way they can move it is through unanimous consent."
If anyone objects to unanimous consent for the stopgap measure, there's no time to make it happen before the break -- and on April 5, the previous extension will expire, meaning that people on unemployment will receive letters or robocalls from their state workforce agencies informing them that they will be ineligible for additional "tiers" of benefits they've been counting on.
In February, Bunning objected because the measure wasn't paid for and would add $10 billion to the deficit. He repeatedly pointed out that Senate Majority Leader Harry Reid (D-Nev.) had himself rejected a bipartisan bill by Sen. Max Baucus (R-Mont.) and Sen. Orrin Hatch (R-Utah) that would have extended benefits for six months. He said "tough shit" when a Democratic senator complained that the Senate was jeopardizing a lifeline for hundreds of thousands of Americans, many of whom received letters informing them their benefits would be cut off because of Congress. Asked for an interview by an ABC News producer, Bunning gave him the finger.
And after he finally relented, to the relief of members of his own party, he complained that he was betrayed by Senate Democrats who promised he'd get a vote on his amendment. So -- considering his strong feelings, will he do it again?
Story continues below
Bunning's office did not immediately respond to a request for comment. The office of Senate Minority Leader Mitch McConnell (R-Ky.), who brokered a compromise last time, also did not immediately respond.
Conti complained earlier this year that Democrats' strategy of using temporary extensions forces Congress to waste time repeatedly fighting the same fight. "Again we're back to unemployed workers being held hostage to everything else that is going on in D.C... I couldn't have predicted it better. I feel like I jinxed it almost."
The $10 billion measure Democrats plan to introduce would extend by one month eligibility for up to 53 additional weeks of federally-funded tiers of unemployment benefits on top of the 26 weeks that states already provide. It also extends health insurance subsidies for laid-off workers, national flood insurance and increased Medicare payments to doctors.
Reid asked consent for the extension on Friday, but Sen. Jon Kyl (R-Ariz.) objected, citing the absence of McConnell. "Obviously we will visit with our members on Monday when everybody returns and determine what the appropriate way to proceed on this is," said Kyl. "It doesn't expire until April 5, so there's plenty of time. And we'll be happy to work with the Majority Leader to determine the best course of action to get this complete before April 5. I supported the extension last time, so this is not necessarily based upon a substantive objection, but the need to inquire with our members how they wish to proceed with this."
---
---
Michael Seitzman: Good Wins Over Evil. Period.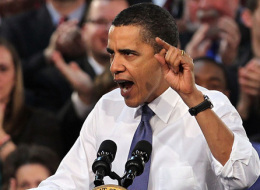 Anything that makes John Boener scream like the melting Wicked Witch is something I know instinctively must be a good thing. Yes, it's very trendy to say "it's not perfect," and "it's not everything we wanted," but the passage of the health care bill in the House yesterday is a bold step forward in the right direction and has provisions with real teeth and genuine progress. Just as importantly, it's a crushing defeat to those who continue to lie, bully, patronize and insult the people they claim to represent.
Bipartisanship can kiss my ass. Seducing, pleasing and appeasing the current Republican Party is as interesting to me as lopping off an arm. These people have allowed themselves to be taken over by extremists, imbeciles, racists, fear-mongers and ignorant thugs. They choose circus politics over good policy, the popularity of the mediocre and incompetent over responsibility, intelligence and common sense. The Republican political bible begins with the god Karl Rove, exalts cartoon prophets like George W. Bush, Michele Bachmann and Sarah Palin, and demands its disciples receive communion from lunatic priests Rush Limbaugh and Glenn Beck. The Right laughably and transparently throws around euphemistic bumper-sticker words like "small government" and "socialism" to thinly disguise their real agenda to relieve your conscience of any inconvenient feelings of responsibility toward your fellow humans.
I'm sure there are real arguments to be made from genuine conservatives but this crowd is not making them. I have friends and family members who talk passionately and intelligently about their conservative point of view, and sometimes I even agree with them, but this party, right now, at this moment, isn't interested in intelligent debate. Watch any five minutes of Fox News and you'll smell the familiar and sickening whiff of indifference, intolerance and naked cruelty.
Now take a look at the victors in yesterday's vote. What is their agenda? To provide health care to the people who don't have it, to prevent loss of coverage when you lose your job, to prevent the denial of coverage for preexisting conditions, to prevent your children from being denied coverage. Monsters, right? Un-American beasts! I'm sure you can understand why so-called protesters spewed racial, anti-Semitic and homophobic epithets at United States Congressmen on their way to vote for such "Nazi" legislation (yeah, the Nazis were really big on health care). These people aren't activists, they're a mob.
Make no mistake, this isn't an argument between thoughtful people with opposing viewpoints. This is a fight between good and evil. Good won yesterday. But as in any epic story, the villain doesn't go down easily and these particular villains continue to be formidable. But today the heroes have a right to stand tall and proud.

A LATE ADDITION TO THIS PIECE: I just read David Frum's piece and, as Arianna wrote today, it really is a must-read.

Check it out: http://www.frumforum.com/waterloo
---
The Right Not To Be Offended: The Supreme Court And Religion
"When a public school purports to allow students to express themselves, it must respect the students' free speech rights. School administrators may not behave like puppet masters who create the illusion that students are engaging in personal expression when in fact the school administration is pulling the strings."--Supreme Court Justice Samuel Alito, dissenting from the Court's refusal to hear Nurre v. Whitehead
The First Amendment right to free speech is on life support. And with its recent refusal to review the case of Nurre v. Whitehead, the Supreme Court may have pulled the plug.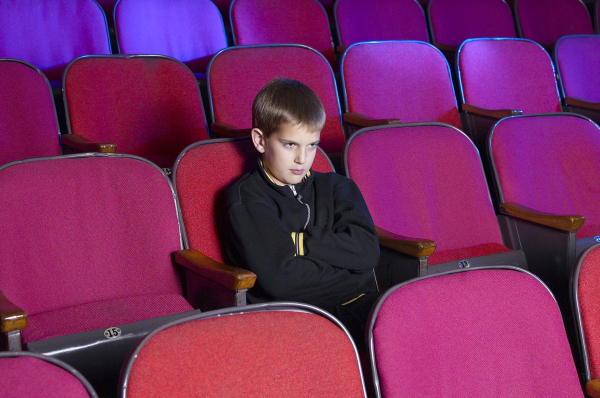 Traditionally, the senior members of the woodwind ensemble, the top-performing instrumental group at Henry M. Jackson High School in Snohomish County, Wash., select a piece each year to perform during graduation ceremonies. Having performed Franz Biebl's "Ave Maria" at a public concert in 2004, the seniors in the wind ensemble unanimously chose to perform it again at their graduation ceremony on June 17, 2006, because they felt its aesthetic beauty and peacefulness would be appropriate for the tone of the ceremony.
The student musicians proposed to perform Biebl's piece instrumentally: no lyrics or words would be sung or said, nor did the senior members intend that any lyrics would be printed in ceremony programs or otherwise distributed to members of the audience. However, despite the absence of lyrics, the school superintendent, Carol Whitehead, refused to allow the ensemble to perform "Ave Maria" at their graduation ceremony because she believed the piece to be religious in nature.
Ironically, the superintendent reportedly didn't even know that the words "Ave Maria" are Latin for "Hail Mary." Nevertheless, determined to avoid offense, she banned it, despite the fact that this Biebl version of "Ave Maria" is not one that most people would even recognize
Believing that school authorities had violated her right of free speech, Kathryn Nurre, a student member of the ensemble, turned to the Rutherford Institute, which filed a First Amendment lawsuit against the school in federal district court in June 2006. A year later, a federal district court ruled that the school's actions were "reasonable" in trying to avoid offending anyone.
In a 2-1 ruling that was handed down in September 2009, the Ninth Circuit Court of Appeals concurred. According to the court, school authorities can deny students' rights to free speech just to keep some of those attending graduation from being offended.
However, in a dissent that is notable for its lucidity, Judge Milan D. Smith insisted that Nurre's right to free speech had been unreasonably violated. "[I]n prohibiting Nurre and her classmates from playing their selected piece of music, the School District misjudged the Establishment Clause's requirements and, in so doing, violated Nurre's First Amendment rights," observed Smith. He continued:
I am concerned that, if the majority's reasoning on this issue becomes widely adopted, the practical effect will be for public school administrators to chill -- or even kill -- musical and artistic presentations by their students in school-sponsored limited public fora where those presentations contain any trace of religious inspiration, for fear of criticism by a member of the public, however extreme that person's views may be. The First Amendment neither requires nor condones such a result. The taking of such unnecessary measures by school administrators will only foster the increasingly sterile and hypersensitive way in which students may express themselves in such fora, and hasten the retrogression of our young into a nation of Philistines, who have little or no understanding of our civic and cultural heritage.
In an attempt to avoid offending anyone, America's public schools have increasingly adopted a zero tolerance attitude towards religious expression. The courts have not helped, allowing schools the discretion to let an offended minority control a cowed majority. Such politically correct thinking has resulted in a host of inane actions, from the Easter Bunny being renamed "Peter Rabbit" to Christmas Concerts being dubbed "Winter" Concerts and some schools even outlaw the colors red and green, saying they're Christmas colors. And now, simply because someone is offended by the title, students cannot play music that has no words and is performed with no religious intent.
What school officials and the courts fail to understand is that by sanitizing the schools of anything remotely related to religion, they are not only silencing an entire segment of the population; they are also contributing to a cultural wasteland bereft of a rich heritage of Western art, music and literature -- all of which, at one time or another, has been greatly influenced by religion.
Religion is such an innate part of American culture that it would be impossible to create a strictly secular course of study for students. To put this in perspective, consider the following.
If someone complains about Michelangelo's art because it was so often themed on Christianity, does this mean that we are supposed to have art history books without the Sistine Chapel? What about other masterpieces such as Da Vinci's The Last Supper? For that matter, what about great writers such as Charles Dickens, Alexandre Dumas, or Edgar Allen Poe?
Some of Western civilization's greatest music was inspired by religion or created for a religious purpose, composed by such maestros as J.S. Bach, Wolfgang Mozart, and Joseph Haydn. Even contemporary artists could find their music banned in schools under such a rubric. For example, the Beatles are visited by Mother Mary in "Let it Be"; Led Zeppelin writes of a "Stairway to Heaven"; and even Jon Bon Jovi sings about "Livin' on a Prayer." Such a course of action would reduce American culture and arts education to a sterile wasteland.
Just as with religion, art has always been a matter of personal experience. Each person brings their own experiences and interpretations to art, rendering it nearly impossible to establish a litmus test for what constitutes "religious art" as opposed to secular art.
Anyone who has ever appreciated a book, painting, symphony, or even newspaper article, movie, or television show should be repulsed at the idea of government officials dictating what art is -- and, more importantly, what it is not. Anyone who has ever appreciated even a comic book should cringe at the thought of letting the government control it.
This brings us back to the Supreme Court's refusal to review the ruling in Nurre. We are witnessing the emergence of an unstated yet court-sanctioned right, one that makes no appearance in the Constitution and yet seems to trump the First Amendment at every turn: the right to not be offended. Yet there is no way to completely avoid giving offense. At some time or other, someone is going to take offense at something someone else says or does. It's inevitable.
Each time we allow political correctness to triumph over our constitutional freedoms and basic common sense, we are complicit in undermining the freedoms on which this nation was built. And in a case such as that of
Nurre v. Whitehead
, we will destroy our culture as well.
Grasping for the Wind
The Change Manifesto

---
---
And since we know how much the Guru loved Jackson ...
---
---
Michael Jackson Doctor STOPPED CPR To Hide Drugs, Kids Saw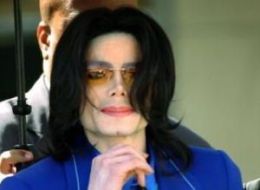 LOS ANGELES — Michael Jackson's doctor halted CPR on the dying pop star and delayed calling paramedics so he could collect drug vials at the scene, according to documents obtained by The Associated Press that shed new light on the singer's chaotic final moments.
The explosive allegation that Dr. Conrad Murray may have tried to hide evidence is likely to be a focus as prosecutors move ahead with their involuntary manslaughter case against him.
The account was given to investigators by Alberto Alvarez, Jackson's logistics director, who was summoned to the stricken star's side as he was dying on June 25. His statement and those from two other Jackson employees also obtained by the AP paint a grisly scene in Jackson's bedroom.
Alvarez told investigators that he rushed to Jackson's room and saw the star lying in his bed, an IV attached to his leg. Jackson's mouth was agape, eyes open and there was no sign of life. Murray worked frantically, at one point performing mouth-to-mouth resuscitation while Alvarez took over CPR.
Two of the star's children, Prince and Paris, came in the room and cried as they saw Murray trying to save their father. A nanny was called to usher them away and they were taken to wait outside in a vehicle.
The documents also detail an odd encounter with Murray after Jackson was declared dead at a nearby hospital. Murray insisted he needed to return to the mansion to get cream that Jackson had "so the world wouldn't find out about it," according to the statements, which provide no elaboration.
Murray's lawyer, Ed Chernoff, rejected the notion his client tried to hide drugs. He also noted Alvarez was interviewed twice by police and gave different accounts of what happened in Jackson's bedroom. During the first interview, Alvarez made no mention of being told to tidy away medicine vials.
"He didn't say any of those things, then two months later, all of a sudden, the doc is throwing bottles into the bag," Chernoff said. "Alvarez's statement is inconsistent with his previous statement. We will deal with that at trial."
Alvarez and the others who gave the statements, Jackson's personal assistant Michael Amir Williams and driver/bodyguard Faheem Muhammad, could be key witnesses should Murray go to trial. Except for the brief appearances by the nanny and the children, Alvarez and Muhammad were the only others in the room with Murray as he tried to save Jackson before paramedics arrived.
Story continues below
Alvarez's attorney, Carl Douglas, declined to be interviewed for this story.
Jackson, 50, hired Murray to be his personal physician as he prepared for a series of comeback performances in London. He was participating in strenuous rehearsals and Murray would routinely meet him at the star's home in the evening for treatments.
The Los Angeles coroner ruled Jackson's death a homicide caused by an overdose of the powerful anesthetic propofol and two other sedatives given to get the chronic insomniac to sleep. Propofol, a milky white liquid, is supposed to be administered only by anesthesia professionals in medical settings. Patients require constant monitoring because the drug depresses breathing and heart rate while lowering blood pressure, a potentially deadly combination.
Murray, 57, a cardiologist licensed in Nevada, California and Texas, has acknowledged briefly leaving Jackson's bedside the day he died but maintained from the outset that nothing he gave the singer should have killed him. It wasn't illegal for him to administer propofol, though whether he followed proper procedures while Jackson was under the influence is a key part of the case.
California Attorney General Jerry Brown's office has asked a court to suspend Murray's license pending the outcome of criminal proceedings against him.
Alvarez, Muhammad and Williams are all represented by attorney Carl Douglas and gave their statements separately on Aug. 31 at the lawyer's Beverly Hills office. None of the three has spoken publicly about the events of June 25.
Alvarez told police he arrived at Jackson's home around 10:20 a.m. He was awaiting instructions for the day in a security trailer outside Jackson's rented mansion when, at 12:17 p.m., his phone rang. It was Williams.
Williams told Alvarez that Murray had just called to say Jackson was in trouble. Alvarez rushed into the mansion and up the stairs to Jackson's room, where he saw Murray standing at the pop star's bedside, performing CPR with one hand, according to the statements.
Alvarez asked the doctor what had happened.
"He had a reaction, he had a bad reaction," Murray replied, according to Alvarez's statement.
Murray then grabbed a few vials with rubber tops and told Alvarez to put them in a bag, Alvarez told investigators. Alvarez picked up a plastic bag from the floor and Murray put the bottles inside, then Murray told Alvarez to put that plastic bag inside a brown canvas bag, according to the account.
Alvarez said Murray then told him to remove an IV bag from a stand and put it in a blue canvas bag. He did, and noticed the bag had a connector with a milky white substance in it. Alvarez didn't say what happened to the bags, nor did he identify what was in the vials.
Two days after Jackson's death, under several hours of questioning by police, Murray eventually directed them to a closet in Jackson's bedroom. In it, they found propofol and other sedatives in a bag.
On the day Jackson died, Murray waited until the bags were filled before telling Alvarez to call for an ambulance, according to Alvarez's statement.
"I need an ambulance as soon as possible," Alvarez told a dispatcher. "We have a gentleman here that needs help and he's not breathing."
The dispatcher told Alvarez to put Jackson on the floor.
At that moment, Muhammad rushed into the room and began helping with chest compressions while Murray attempted mouth-to-mouth resuscitation.
Murray told the men it was his first time performing CPR, Alvarez said, though Chernoff said Murray had administered CPR many times before.
Murray then placed a dark brown machine with wires onto Jackson's fingers, Alvarez said. Police later said they found a pulse oximeter at Jackson's home, a medical device that shows heart rate and the amount of oxygen in the blood.
By 12:27 p.m., paramedics arrived at the house. According to their report, Jackson was not breathing and had no pulse at 12:29 p.m. However, Murray stated he could feel a weak pulse in Jackson's upper thigh area, Alvarez and Muhammad said.
According to the paramedic report, emergency responders tried two rounds of resuscitation attempts and were ready to discontinue treatment, but Murray said he would take responsibility and insisted resuscitation be continued in the ambulance.
At 1:07 p.m., the singer was taken to Ronald Reagan UCLA Medical Center, where doctors attempted a range of resuscitation techniques. Jackson was pronounced dead at 2:26 p.m.
At the hospital, after the death had been called, Williams said he saw Murray crying.
Murray asked Williams if he or someone else could take him back to the mansion so he could pick up the cream, according to Williams' statement.
Williams said he didn't think it was a good idea for Murray to return to the house. He spoke to Muhammad and they agreed they wouldn't take Murray back. They concocted a story that police had taken all the keys to the vehicles as part of the investigation.
Murray said he would take a cab, and Williams said he saw him leave the hospital through a side door.

---
---
Grab bag of info to share this time — busy day ...

---
---
---
---
Go. Be good to all. O & o! - Sparky