Sparky: Panic?
---
---
The following is an excerpt from the Steal Back Your Vote! investigative comic by Greg Palast and Robert F. Kennedy Jr. available as a free download at
www.StealBackYourVote.org
1. Don't don't don't Mail In Your Ballot -- unless...
For those of you who mailed in your ballot, please tell me, what happened to it? You don't know, do you? I can tell you that officially, three-fourths of a million absentee ballots were never counted last time, on the weakest of technical excuses. And you won't even know it. Furthermore, tens of thousands of ballots are not mailed out to voters in time to return them -- in which case you're out of luck. Most states won't let you vote in-precinct once you've applied to vote absentee. Every time I hear of a voter going "absentee" to avoid computer screens, I want to "go postal" myself.
But for gosh sakes -- don't throw out your ballot if you have a mail-in. Either mail it in, making sure to include ID if required (you first-time voters) or, better, WALK it into your county clerk's office.
2. Vote Early...very early
Every state now lets voters cast ballots in designated polling stations and at county offices in the weeks before Election Day. Do it. Don't wait until Election Day to find out you have the wrong ID, your registration's "inactive," or you're on a challenge list. By Election Day, there's little to do but hold up the line.
3. Register and Register and Register
Think you're registered to vote? Think again. With all this purg'n going on, you could be x'd out and you won't know it. Check online with your Secretary of State's office or call your County Board of Elections. Then register your girlfriend, your wife, your mailman and your mommy. Contact the Rainbow PUSH Coalition, the League of Women Voters, and your local party organization, and commit to a couple of days of door-to-door registration, especially in minority neighborhoods or at social service agency offices. And if you've served the time, you can sign: in almost every state, ex-cons can vote.
4. Vote Unconditionally, Not Provisionally
In 2008, they'll be handing out provisional ballots like candy, especially to Hispanic voters. If your right to vote is challenged, don't accept a provisional ballot that will likely not get counted no matter what the sweet little lady at the table tells you. She won't decide; partisan sharks will. Demand adjudication from poll judges on the spot; demand a call to the supervisor of elections; or return with acceptable ID if possible. And be a champ: defend the rights of others.
If you've taken Step 1 above and voted early, you have Election Day free to be a poll watcher. Run into trouble ­-- you've been caged or purged or challenged -- call Election Protection at 1-(866) OUR-VOTE. Then challenge the challengers, the weird guys with Blackberrys containing lists of "suspect" voters. Be firm, but no biting.
5. Occupy Ohio, Invade Nevada
The revolution will not be podcast. Let go of that mouse, get out of your PJs and take the resistance door-to-door--to register the vote, to canvass the voters, to get out the vote. Donate time to your union (if you're not in a union, why not?) or to the troublemakers I've already listed here and on our site. This may seem a stupendously unoriginal suggestion, but I know of no other method more effective for confronting the armed and dangerous junta that has seized the White House.
6. Date a Voter
Voting, like bowling and love, should never be done alone. As our sponsor, the Rev. Jesse Jackson, says, make a date to 'Arrive with Five.' And keep this comic book in your holster - with our 800 numbers and your photo ID in your hand. And Bobby, make sure your ID says, "Robert Kennedy JUNIOR" or your vote is toast.
7. Make the Democracy Demand: No Vote Left Behind!
I have this crazy fantasy in my head. In it, an election is stolen and the guy who's wrongly declared the loser stands up in front of the White House and says three magic words: "Count the votes." You can have all the paper ballots in the world, but if you don't demand to look at them, publicly, in a recount, you might as well mark them with invisible ink. Democracy requires vigilance The Day After. That's when you check in at www.stealbackyourvote.org one more time.
Nation Institute fellow Greg Palast and election law expert Robert F. Kennedy Jr. are authors of an investigation of vote suppression in Rolling Stone.
Go to www.StealBackYourVote.org to download the guide for free or pick up print copies of the investigative comic book by Greg Palast and Robert F. Kennedy Jr. Every donation you make for copies of the comic allows us to send more out to low income groups in states like Ohio, New Mexico and Colorado. Get the guide now - all copies will be sent out via priority mail. If your group would like to distribute the Steal Back Your Vote guide please contact keri (at) gregpalast.com for special rates.

---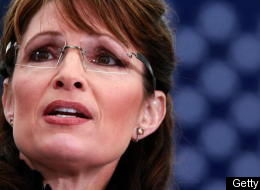 Joseph A. Palermo: A Purely Fictional Scenario
Below is a purely fictional scenario for the rigging of the upcoming election we face next week and its aftermath:
Busloads of khaki and polo-shirted white guys descend into swing districts and disrupt the voting process and polling places just like Tom DeLay's polo-shirted thugs did in 2000 when they bullied the hapless volunteers who were trying to recount the votes in Dade County, Florida. These legions of privileged white vigilantes seemingly come from nowhere (but are really from everywhere) armed with "McCain-Palin" signs and begin early in the morning of November 4th chanting outside polling places and intimidating would-be voters in Democratic areas, especially new voters, blacks, and other minorities. They'll confront ACORN workers and Obama's Get-Out-the-Vote volunteers and spit at them and frighten them and call them "Communists!" and "Wealth Redistributors!" The disruptions are so widespread local law enforcement can't do anything about it and the federal government is nowhere to be found.
Claiming that Obama voters are committing "voter fraud" on a "massive scale" these legions of angry white men scream so loudly and are so bellicose and potentially violent local television news crews cannot help but put them on the air. Quickly their "concerns" about the "fairness" of the election hit the Right-wing echo chamber and are amplified by Fox News, the Drudge Report, and talk radio. ABC and the rest of the networks cannot resist covering the Republican-created controversy: "Are Obama partisans from ACORN stealing the election?" Voices of reason are drowned out in the ear-splitting din of aggressive white male angst. The media frame their vigilantism as if it were a legitimate "revolt" with legitimate "issues" but it is designed solely to threaten Democratic voters and spread chaos. Voters are challenged and photo identification is demanded. Tens of thousands of blacks, Latinos, and young people discover only upon arriving at the polling places that they have been purged from the voter rolls due to arcane tricks and technicalities. The "Polo-Shirts" march in a disciplined cadence around polling places making sure that anyone barred from voting will be barred for good. Scuffles and fistfights break out that are loudly blamed on black people and ACORN workers.
Twelve hours earlier, on the evening of November 3rd, and with the discipline of a military special operation, dozens of strange unmarked planes fly into small regional airports and into private landing fields inside swing districts. Highly trained professionals from an ultra-secret personnel detail tucked deep inside the Department of Homeland Security and answerable only to Dick Cheney swing into action. These federal agents, who comprise a special unit called the "Rapid Domestic Response Team" (RDRT) and comprised of many members from privatized outfits like Blackwater and Dyncorps, wearing business suits and dark glasses, with transmitters in their ears, fan out to the targeted districts and precincts with military efficiency. The agents are armed with duplicate ballot boxes stuffed with the exact number of "ballots" to win each district by a credibly narrow margin. These ballot boxes are also tailored to correspond perfectly with each county's distinct vote counting system complete with the appropriate forged signatures and documentation. They also possess high-tech computer equipment provided by the Republican-controlled companies that run the electronic voting machines. The technology allows them to change the electronic vote tally with a few punches on the keyboard of their laptops. They professionally set in motion the stunning results of the election of 2008: A very narrow Electoral College victory for the Republican ticket of John McCain and Sarah Palin.
It Can't Happen Here
John McCain and Sarah Palin take their oaths of office. Within days of giving his inaugural address, President McCain's skin cancer returns, incapacitating him for a time while he undergoes medical treatment. Vice President Palin assumes the president's duties consistent with the 25th Amendment to the Constitution. While President Palin is in power, it is learned that Al Qaeda terrorists have acquired a suit case nuclear weapon from a rogue element of Pakistan's Inter-Services Intelligence (ISI).
President Palin does not "blink."
She orders air strikes against areas of Pakistan where U.S. intelligence believes the transfer of the weapon took place. Suddenly, a U.S. military installation in Iraq is blown to bits by a small atomic device widely believed to be the weapon the CIA had feared fell into Al Qaeda's hands.
President Palin again does not "blink."
She demands the nuclear codes and the "football." She brings Pastor Thomas Muthee and some of the Wasilla Assembly of God members with her into the "bunker" and begins to pray, trancelike, as is her custom. Revelations come to her that she has been thrust into this powerful position because it is God's will. And if she does not "blink" and launches a good portion of the American nuclear arsenal in the direction of the infidels in the Middle East Jesus Christ himself will return. President Palin serenely understands now that her power to destroy the world is part of God's plan. Because of her goodness and righteousness she is integral to bringing about the Second Coming, which leads her to launch more nuclear missiles in the direction of the "terrorists."
And we all live happily ever after.

---
NewYorkTimes
:
Cooper
&Sussman:
Growing Doubts on Palin Take a Toll, Poll Finds

A growing number of voters have concluded that Senator John McCain's running mate, Gov. Sarah Palin of Alaska, is not qualified to be vice president, weighing down the Republican ticket in the last days of the campaign, according to the latest New York Times/CBS News poll.
All told, 59 percent of voters surveyed said Ms. Palin was not prepared for the job, up nine percentage points since the beginning of the month. Nearly a third of voters polled said the vice-presidential selection would be a major factor influencing their vote for president, and those voters broadly favor Senator Barack Obama, the Democratic nominee.
And in a possible indication that the choice of Ms. Palin has hurt Mr. McCain's image, voters said they had much more confidence in Mr. Obama to pick qualified people for his administration than they did in Mr. McCain.
After nearly two years of campaigning, a pair of hotly contested nominating battles, a series of debates and an avalanche of advertisements, the nationwide poll found the contours of the race hardening in the last days before the election on Tuesday. Twelve percent of the voters surveyed said they had already voted. These were among the findings:
¶Mr. Obama is maintaining his lead, with 51 percent of likely voters supporting him and 40 percent supporting Mr. McCain in a head-to-head matchup.
¶Some perceptions of race are changing, with a marked increase in the number of people who say they believe that white and black people have an equal chance of getting ahead in America today.
¶Mr. McCain's focus on taxes, including his talk about Joe the Plumber, seems to be having some effect, as a growing number of voters now say Mr. McCain would not raise their taxes.
¶Eighty-nine percent of people view the economy negatively, and 85 percent think the country is on the wrong track.
¶Mr. Obama continues to have a significant advantage on key issues like the economy, health care and the war in Iraq.
The survey found that opinions of Mr. Obama and Mr. McCain had hardened considerably, as 9 out of 10 voters who said they had settled on a candidate said their minds were made up, and a growing number of them called it "extremely important" that their candidate win the election. Roughly half of each candidate's supporters said they were "scared" of what the other candidate would do if elected. Just 4 percent of voters were undecided, and when they were pressed to say whom they leaned toward, the shape of the race remained essentially the same.
Bolstered by the fiscal crisis and deep concerns about the direction of the country, Mr. Obama has seemed to solidify the support he has gained in recent months. When likely voters were asked whom they would vote for in an expanded field that included several third-party candidates, Mr. Obama got the support of 52 percent of them, Mr. McCain 39 percent, Bob Barr 1 percent, and Ralph Nader 2 percent.
The nationwide telephone poll was conducted Saturday through Wednesday with 1,439 adults nationwide, including 1,308 registered voters. The margin of sampling error is plus or minus three percentage points.
The poll was conducted as a wide range of state polls have shown Mr. Obama, of Illinois, ahead or tied in several crucial contested states, including some traditionally Republican states that Mr. McCain, of Arizona, must carry to win the election.
The survey suggested that Mr. Obama's candidacy — if elected, he would be the first black president — has changed some perceptions of race in America. Nearly two-thirds of those polled said whites and blacks have an equal chance of getting ahead in today's society, up from the half who said they thought so in July. And while 14 percent still said most people they knew would not vote for a black presidential candidate, the number has dropped considerably since the campaign began.
Mr. McCain's heavy focus on taxes in the final weeks of the campaign seems to be having some effect, the poll found. Forty-seven percent of voters said Mr. McCain would not raise taxes on people like them, up from just 38 percent who said so two weeks ago. (And 50 percent said they thought Mr. Obama would raise taxes on people like them, while 44 percent said he would not; both numbers are similar to two weeks ago.)
With just days until Americans choose a new president, the survey found them deeply uneasy about the state of their country. Eight-five percent of respondents said the country was pretty seriously off on the wrong track, near the record high recorded earlier this month. A majority said the United States should have stayed out of Iraq. And President Bush's approval rating remains at 22 percent, tied for the lowest presidential approval rating on record (which was President Harry S. Truman's rating, recorded by the Gallup Poll in 1952).
Mr. McCain's renewed efforts to cast himself as the candidate of change have apparently faltered. Sixty-four percent of voters polled said Mr. Obama would bring about real change if elected, while only 39 percent said Mr. McCain would. And despite Mr. McCain's increased efforts to distance himself from President Bush, a majority still said he would generally continue Mr. Bush's policies.
Dixie Cromwell, a 36-year-old cosmetologist from Shelby, N.C., who is a Republican, said in a follow-up interview that she had already voted for Mr. Obama.
"I generally vote Republican, but this year I voted Democrat," she said. "I just don't feel we can go through any more of the same old thing that we've been going through with the Republican Party."
Mr. Obama's policies were seen as much more likely to improve the economy, provide health insurance to more people, and scale back military involvement in Iraq than Mr. McCain's were. But Mr. McCain enjoyed an advantage when it came to questions about which candidate would make a better commander in chief: 47 percent of voters said Mr. McCain was very likely to be an effective commander in chief, compared with 33 percent who said Mr. Obama would be.
While a majority viewed Ms. Palin as unqualified for the vice presidency, roughly three-quarters of voters saw Mr. Obama's running mate, Senator Joseph R. Biden Jr. of Delaware, as qualified for the job. The increase in the number of voters who said Ms. Palin was not prepared was driven almost entirely by Republicans and independents.
Over all, views of Ms. Palin were apparently shaped more by ideology and party than by gender. Ms. Palin was viewed as unprepared for the job by about 6 in 10 men and women alike. But 8 in 10 Democrats viewed her as unprepared, as well as more than 6 in 10 independents and 3 in 10 Republicans.
---
Rick Sanchez V. Michael Goldfarb: McCain Spokesman Wusses Out On CNN
Oh, dear. Michael Goldfarb, who's clearly better off blogging about ABBA and criticizing people for playing Dungeons and Dragons, just pooped his pants on national television. The McCain campaign is making a last ditch effort to make SCARY MUSLIM NOISES at Barack Obama, and since Goldfarb doesn't have any sort of reputation worth salvaging, it figures that he'd be doing duty here.
But CNN's Rick Sanchez calls Goldfarb out for the hypocrisy of hyping a sinister connection between Obama and a guy that McCain funneled hundreds of thousands of dollars to, and from there, Goldfarb goes right off the rails, refusing to answer Sanchez's questions with anything other than intimations. Repeatedly asked to name a second anti-Semite that Obama allegedly "pals around with," Goldfarb does nothing but issue hollow, Page Six-style intimations.
What a gutless wonder. And here I'd been led to believe that this campaign took its cues from some kind of war hero.
[WATCH.]
SANCHEZ: Now, is the -- I need to parse this out as best I can from you, Michael. The fact that John McCain's organization gave $448,000 to this group that was founded by Mr. Khalidi, is there no reason for some to be critical of as well just as some might be critical of Barack Obama for being at a meeting with some girl read a poem for example?


GOLDFARB: Look. You are missing the point again, Rick. The point is that Barack Obama has a long track record of being around anti-Semitic and anti-Israel and anti-American rhetoric.

SANCHEZ: Can you name one other person besides Khalidi who he hangs around that is anti-Semitic?


GOLDFARB: Yes, he pals around with William Ayers.

SANCHEZ: No, no, the question I asked you is that can you name one other person who he hangs around with who is anti-Semitic? Because that is what you said.

GOLDFARB: Look, we know there are people who Barack Obama has been in hot water--

SANCHEZ: Michael, I asked you the name one person. One.

GOLDFARB: Rick --

SANCHEZ: You said he hangs around with people who are anti-Semitic. Okay. Khalidi and name other people that we all know about?

GOLDFARB: And rick, we both know who number two is.

SANCHEZ: Who? Would you tell us?

GOLDFARB: No, Rick, I think we all know who we are talking about here.

SANCHEZ: Somebody who is anti-Semitic that he hangs around with.

GOLDFARB: I think we all know who we are talking about.

SANCHEZ: Say it.

GOLDFARB: I think we all know who we're talking about, rick.

SANCHEZ: Well, you say that his policies differ from Barack Obama and many other people, and either way, we have the leave it at that.


---
McCain Spokesperson: We All Know Who Obama's Anti-Semitic Pal Is
Some must-watch video: McCain spokesperson Michael Goldfarb, pressed on CNN to name Obama's anti-semitic associates, pulls a bit of a homina homina homina.
He seems to want to blurt out "Jeremiah Wright" but is of course aware that John McCain is on record saying that Wright isn't an issue for his campaign. Check out Goldfarb's creative solution to the dilemma:
Pressed to name a single anti-semitic associate of Obama's, Goldfarb says: "I think we all know who we're talking about here," but declines to say who.
That sums up the entire McCain campaign in a nutshell, doesn't it?
Also: A
good point from Atrios
on this.
---

While normal folks are claiming Hitler and/or Osama bin Ladin; We know it is that Hidden Self-Hating Jew Sarah Palin.
---
Greg Sargent
:
Conservative Group To Run Anti-Wright Ads On National Networks Through Election Day
Get ready for a deluge of Wright rantings.
The National Republican Trust PAC, which has been airing an ad attacking Barack Obama's association with Reverend Wright in three battleground states, has now put down for a national buy on five networks that will last from now through election day, a consultant with the group confirms to me.
The ad will run nationally on Fox, CNN, ABC, CBS, and NBC for the next five days, the consultant, Rick Wilson, says -- "all the way until election day."
The ad, which you can watch here, features the now-infamous footage of Wright's livelier sermons, and intones that Obama "never complained" about Wright "until he ran for President," adding that Obama is "too radical, too risky."
Previously, the ad was only running in Ohio, Pennsylvania, and Florida, as Ben Smith reported the other day.
Now, however, the ad will run nationally, Wilson says, adding that the group just got through getting the spot vetted with network lawyers and is good to go.
Late Update
: Wilson tells me that the PAC will have spent $2 million on this national buy by the end of tomorrow.
---
SLIDESHOW: Obama On The Trail Thursday