Sparky: It's Passover and they go nuts - I can only hope they'll link themselves to the AIP and thus Sarah "Pebbles" Palin. Remember:
" ... Sarah Palin has close ties to a militant separatist party in Alaska, whose founder was eventually killed while trying to buy plastic explosives. ... The Alaska Independence Party is a radical group registered as a political party in Alaska. It calls for Alaska to leave the United States (to enjoy its oil wealth, no doubt) and claims that the Alaskan statehood vote was illegal. But that doesn't begin to describe the AIP's extremism. Its founder Joe Volger said "The fires of hell are frozen glaciers compared to my hatred for the American government. And I won't be buried under their damn flag." Volger is dead but still celebrated on the AIP website. He died in 1994 when a blackmarket deal to buy plastic explosives went bad. His body was found in a gravel pit east of Fairbanks, wrapped with a blue tarp and duct tape. ...

=========================
'Christian warrior' militia accused in plot to kill police
March 29, 2010 9:57 p.m. EDT
STORY HIGHLIGHTS
NEW: Militia leader's son arrested late Monday

Indictment says suspects plotted to kill Michigan law enforcement officer, attack funeral

Indictment unsealed charging nine people with seditious conspiracy

Eight of nine in custody; one is a fugitive, prosecutors say

(CNN) -- Nine people federal prosecutors say belong to a "Christian warrior" militia were accused Monday of plotting to kill a Michigan law enforcement officer and then attack other police at the funeral.
Six Michigan residents, two residents of Ohio and an Indiana resident were indicted by a federal grand jury in Detroit, Michigan, on charges of seditious conspiracy, attempted use of weapons of mass destruction, teaching the use of explosive materials and possessing a firearm during a crime of violence, U.S. Attorney Barbara L. McQuade and FBI Special Agent in Charge Andrew Arena announced.
All but one of the suspects -- Joshua Matthew Stone, the 21-year-old son of the militia's leader -- were in custody by Monday morning and seven of them made their initial appearances before U.S. Magistrate Judge Donald A. Scheer, prosecutors said.
Joshua Stone was captured Monday night in Michigan's Hillsdale County, an FBI spokeswoman said.
The five-count indictment unsealed Monday charges that between August 2008 and the present, the defendants, acting as a Lenawee County, Michigan, militia group called the Hutaree, conspired to use force to oppose the authority of the U.S. government.
Attorney General Eric Holder called it "an insidious plan by anti-government extremists."
The group says on its Web site that Hutaree means "Christian warrior" and proclaims on its home page, "Preparing for the end time battles to keep the testimony of Jesus Christ alive."
In the "About Us" section of the Hutaree Web site, the group says, "We believe that one day, as prophecy says, there will be an Anti-Christ. All Christians must know this and prepare, just as Christ commanded."
The Southern Poverty Law Center, a nonprofit organization that monitors hate groups and other fringe organizations, lists the Hutaree as a "Patriot" group militia.
"Generally, Patriot groups define themselves as opposed to the 'New World Order,' engage in groundless conspiracy theorizing or advocate or adhere to extreme anti-government doctrines," the Southern Poverty Law Center said in a report, "Rage on the Right: The Year in Hate and Extremism."
The Law Center also defines Patriot groups as "militias and other organizations that see the federal government as part of a plot to impose 'one-world government' on liberty-loving Americans."
Mention of the Hutaree comes in the Law Center's list: "Active 'Patriot' Groups in the United States in 2009."
The suspects were identified as militia leader David Brian Stone, 45; his wife, Tina Stone, 44; his son, Joshua Matthew Stone, 21, of Clayton, Michigan; another son, David Brian Stone Jr., 19, of Adrian, Michigan; Joshua Clough, 28, of Blissfield, Michigan; Michael Meeks, 40, of Manchester, Michigan; Thomas Piatek, 46, of Whiting, Indiana; Kristopher Sickles, 27, of Sandusky, Ohio; and Jacob Ward, 33, of Huron, Ohio.
A bond hearing was set for 1 p.m. Wednesday.
A court-appointed counsel will be assigned to the seven suspects who were in court Monday because none of them had lawyers.
According to the indictment, Hutaree members view local, state and federal law enforcement authorities as the enemy and have been preparing to engage them in armed conflict.
The indictment alleges that the Hutaree planned to kill an unidentified law enforcement officer in Michigan and then attack officers and others who would gather for the funeral. According to the plan, the indictment says, the Hutaree wanted to use improvised explosive devices to attack law enforcement vehicles during the funeral procession. The indictment says those explosive devices, commonly called IEDs, constitute weapons of mass destruction.
Subsequently, the indictment says, Hutaree leader David Brian Stone obtained information about IEDs over the Internet and e-mailed diagrams to a person he believed could manufacture them. He then had one of his sons, Joshua Matthew Stone, and others gather materials necessary to manufacture IEDs, the indictment alleges.
According to the indictment, David Brian Stone and David Brian Stone Jr. taught other Hutaree members in June how to make and use explosive devices.
In addition, the grand jury charged all nine defendants with carrying or possessing a firearm during a crime of violence on at least one occasion.
"Because the Hutaree had planned a covert reconnaissance operation for April which had the potential of placing an unsuspecting member of the public at risk, the safety of the public and of the law enforcement community demanded intervention at this time," U.S. Attorney McQuade said.
=========================
March 29, 2010 6:44 p.m. EDT
STORY HIGHLIGHTS
NEW: Brother of suspect denies knowing of sibling's involvement in plot to kill law officers
Hutaree Web site: "Jesus wanted us to be ready to defend ourselves using the sword"
Indictment: Leader contacted someone he thought was bombmaker, requested four
Militia hoped attack would instigate wider uprising against government, authorities say
CNN)
-- "Captain Hutaree," his wife and two sons planned with other militia members to kill a law enforcement official to draw the officer's colleagues to the funeral, authorities say. Then, according to an indictment unsealed Monday, the militia planned to attack the funeral procession to kick off its war against the U.S. government.
Members of the Hutaree militia, whose Web site says it is preparing for end times to "keep the testimony of Jesus Christ alive," have been indicted on five counts, including seditious conspiracy and attempting to use weapons of mass destruction.
Federal authorities allege militia members had declared war against law enforcement and "foot soldiers" of the federal government. They had conducted "military-style training" in Lenawee County, Michigan, about 35 miles northwest of Toledo, Ohio, since 2008, the indictment said.
The group's Web site outlines the militia's philosophy: "Jesus wanted us to be ready to defend ourselves using the sword and stay alive using equipment. The only thing on Earth to save the testimony and those who follow it are the members of the testimony, till the return of Christ in the clouds."
The group's leader, David Brian Stone -- aka "Joe Stonewall" or "Captain Hutaree" -- allegedly planned to kill a law enforcement officer to instigate a war against the U.S. government.
In a phone interview Monday with CNN, Donald Stone, David Stone's brother, said he wasn't aware that his sibling was a member of the Hutaree militia nor did he believe David would set out to harm police officers. "No, I don't believe that would ever happen," he said. "That takes a very dark person."
Donald Stone said his brother, whom he said he hasn't seen in months, is employed in a factory and "works like everyone else. Life's a struggle."
The indictment alleges that killing a law enforcement official would be just the beginning: "As a consequence of this act, law enforcement officers from throughout the nation would be drawn to and gather in the Eastern District of Michigan for the funeral," the indictment said. "According to the plan, the Hutaree would then attack law enforcement vehicles during the funeral procession with improvised explosive devices with explosively formed projectiles."
The federal conspiracy charges say the militia devised several options for killing a law enforcement officer: after a traffic stop, during an ambush in a rural community, or by "luring a member of law enforcement with a false 911 emergency call." The militia also considered killing a law enforcement official and family members at home, the indictment said.
The intention of the group was that such acts "would intimidate and demoralize law enforcement, diminishing their ranks and rendering them ineffective," the indictment said.
The militia would then retreat to a rally point where it would "wage war against the government and be prepared to defend in-depth with trip-wired and command-detonated anti-personnel improvised explosive devices."
Hutaree members believe, according to the indictment, that their fight would "serve as a catalyst for a more widespread uprising against the government."
The government alleges that, in preparation for such an uprising, the militia acquired firearms, ammunition, explosives, uniforms, communication devices, vehicles and medical supplies.
The militia also conducted military-style drills, including explosives and firearms training, as well as "close-quarter battle drills." Members also prepared defensive fighting positions, including "ambush kill zones" and storage bunkers, the indictment said.
... anyone who happened upon the exercise who did not acquiesce to Hutaree demands could be killed.
--Indictment detailing planned April reconnaissance exercise
On February 6, Stone and several others intended to travel to Kentucky to meet with other militia groups, but weather conditions prevented them from reaching their destination. However, according to the indictment, Stone contacted "a person he believed capable of manufacturing destructive devices to provide him with four anti-personnel improvised explosive devices to take with them to the summit."
The indictment alleges that Stone identified law enforcement officers near his residence -- and one in particular -- as potential targets.
Stone announced a covert reconnaissance exercise that was scheduled for next month, the indictment said, adding that "anyone who happened upon the exercise who did not acquiesce to Hutaree demands could be killed." The Hutaree Web site's main page, viewed Monday by CNN, announced an April 24 training exercise and asked visitors to "contact headquarters immediately."
Stone and six co-conspirators engaged in training as recently as February 20, the indictment said, and each used at least one firearm.
U.S. Attorney Barbara McQuade explained the federal raid's timing in a statement announcing the indictment.
"Because the Hutaree had planned a covert reconnaissance operation for April which had the potential of placing an unsuspecting member of the public at risk, the safety of the public and of the law enforcement community demanded intervention at this time."
=========================
Tonight at the Seder - my mom gave a poor joke a poor reading. And smug rich cousins misinterpreted the goal of the HRC law. They think they'll turn Obama into another Carter. They don't get it. They think Warren Buffet is the smartest man in the room, as they don't grasp how Congress works. All Obama has to do to make the HRC get cooking is an executive order barring anyone in Public Service not to be in the same plan as the people they represent until 95% are in the system. Think about it.


People like Jersey Joe who are experiencing the health care system personally right now think there is going to be a voter revolt. It will rather be "The Summer of Jobs" ...
=====================
Risk for GOP comes from extreme fringe
March 29, 2010 7:43 a.m. EDT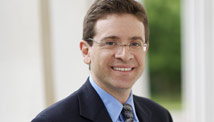 STORY HIGHLIGHTS
In 1964, Barry Goldwater said: "Extremism in the defense of liberty is no vice."
Party's association with extremists hurt the GOP in that election, Julian Zelizer says
He says extreme reactions to passage of health care bill pose danger for Republicans
Zelizer says Democrats have extreme fringe but have taken pains to dissociate from far left
Editor's note: Julian E. Zelizer is a professor of history and public affairs at Princeton University's Woodrow Wilson School. His new book is "Arsenal of Democracy: The Politics of National Security: From World War II to the War on Terrorism," published by Basic Books. Zelizer writes widely about current events.
Princeton, New Jersey (CNN) -- As he stood before the delegates of the 1964 Republican Convention in San Francisco, California, Arizona Sen. Barry Goldwater, the party's presidential nominee, said, "I would remind you that extremism in the defense of liberty is no vice. And let me remind you also that moderation in the pursuit of justice is no virtue."
The delegates, who had booed New York Gov. Nelson Rockefeller when he called for the party to respect moderation, were thrilled. Many of Goldwater's supporters were determined to push their party toward the right wing of the political spectrum. They felt that their party leaders, including President Eisenhower, had simply offered a watered-down version of the New Deal.
Yet Goldwater soon learned that extremism could quickly become a political vice, particularly to a party seeking to regain control of the White House. The right wing of the Republican Party in the early 1960s inhabited a world that included extremist organizations, such as the John Birch Society, that railed against communism.
The Birchers developed a huge network of local activists, reaching more than 100,000 members. They published pamphlets and books and threw their support behind local candidates. Some mainstream conservative outlets depended on supporters who were in these groups. Many right-wing organizations in the South were opponents of civil rights and advocates of racial segregation.
During the fall campaign of 1964, President Johnson devastated Goldwater and his running mate, William Miller, by painting them as an extremist duo with close ties to military hawks and racist demagogues.
Since Miller, a New York congressman, was known for his close ties to the right, Democrats could charge that Republicans had not balanced their ticket.
The "Daisy" advertisement had Americans look into the eyeball of a young girl as it reflected the image of a nuclear explosion. Another advertisement showed images of the Ku Klux Klan decked out in their garb and carrying burning crosses.
The ads played on statements by the candidates and extremist organizations. The narrator of the KKK ad reminded viewers that Robert Creel, grand dragon of the Alabama KKK, had said: "I like Barry Goldwater. He needs our help."
Democrats certainly had their extremists as well in the 1960s, as all the discussions about Bill Ayers and the Weathermen in the 2008 campaign reminded us. Yet in the 1960s, the Democratic leadership was removed from these elements of the liberal spectrum.
Indeed, radical left-wing activists were primarily revolting against what they saw as the bankrupt leadership of the Democratic Party.
They hated Lyndon Johnson even more than they hated Richard Nixon. Always nervous about being tagged by Republicans in a conservative era as too close to socialism, Democrats in Congress and in the White House since the 1960s have tended to distance themselves from fringe elements of the left.
Now Republicans are facing the danger of being associated with extremism once again. Last week, following the vote on health care, members of Congress have were the targets of death threats and vandalism.
In the final hours of the health care debate, there were reports about how health care opponents uttered racial slurs at Georgia Democratic Rep. John Lewis, a hero of the civil rights movement, and sexual epithets against Rep. Barney Frank, who is openly gay.
Sarah Palin sent out a statement on Twitter that urged followers, "Don't Retreat, Instead-Reload!" Palin explained later that her use of those words was not about "inciting violence," but rather about inspiring people to get involved in the political process.
Some ugly elements of the Tea Party movement, which have been held in check since the original Washington protest in September, have returned to the political debate.
In the short-term, the Tea Party movement has helped to revitalize the Republican Party.
Without question, the kind of energy that has been fostered by the activists associated with these groups has helped Republicans mobilize their supporters and can clearly be helpful at bringing out the vote in the midterm elections.
By generating interest in the libertarian and anti-government arguments of conservatism, the movement will help keep conservatives motivated after their loss on health care. It is fair to say that many Americans who support this cause are simply expressing legitimate and deeply held antipathies toward Washington.
But extremism is there, and it has flared in the past few weeks. This kind of rhetoric will not produce long-term gains for the Republican Party. Realizing the threat, Republican leaders have begun to disassociate themselves from these elements of the movement.
There have been a few voices of condemnation, such as House Minority Leader John Boehner who said "violence and threats are unacceptable." Local Tea Party organizers have also stepped forward with words of condemnation.
Leaders from the Florida Tea Party said in a letter to President Obama that they stood in "stark opposition to any person using derogatory characterizations, threats of violence, or disparaging terms toward members of Congress or the president."
These statements are encouraging and strike the right note. Yet Republicans need to follow through by continuing to exert pressure on local organizational leaders to stamp out this kind of activity.
They must also avoid contradictory messages, such as the statement of House Minority Whip Eric Cantor, who accused Democrats of "fanning the flames" by using the incidents as a "political weapon." Cantor had a bullet fired at his campaign office after receiving anti-Semitic threats, but local police described the bullet as random gunfire not directed at his office.
The leadership statements must be unambiguous and firm, leaving no question in voters' minds that this is not what conservatism is about.
When Ronald Reagan ran for the presidency in 1980, he worked hard to weaken the connections that existed between Republicans and the fringes. He learned the lessons of 1964 and sought to remake a Republican Party that could appeal to mainstream America. Reagan realized that if he did not, the perception of extremism would pose a long-term threat to the party's future.
Now Republicans are facing the Goldwater threat once again. At the same time that conservatives have every right to oppose and challenge President Obama's agenda, they must make clear that there are limits and that the kinds of actions that we have seen in recent days are not something that either party will be willing to tolerate in the year ahead.
The opinions expressed in this commentary are solely those of Julian Zelizer.
====================

Back with a touch more ...